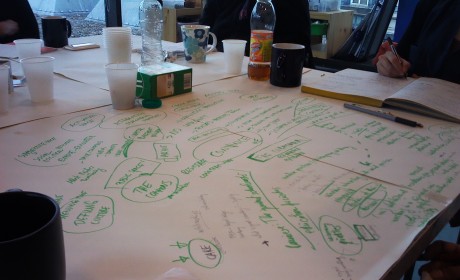 As well as curatorial projects, I work as an Educator for the National Galleries of Scotland and as a lifelong learning tutor for both Strathclyde University and Edinburgh City Council. For NGS I deliver a guided tours and workshops to a variety of audiences and for Strathclyde University and Edinburgh City Council I develop and deliver museum studies related courses and seminars for adult learners.
I have also developed a workshop in Career Pathways in the Visual Arts which I have delivered to both high school students in Edinburgh and Glasgow University's Museum Studies Masters students. This workshop can be tailored to different groups or individuals. 
Contact me if you'd like further information or would like to collaborate on an education event or project.